Sustainability
Communication with Stakeholders
Basic Approach
The H.U. Group explicitly states in its Communication Policy that it is important to understand and reflect the demands and expectations on our corporate activities, through our stakeholders. Through activities facilitating stakeholder understanding of the Group's initiatives and approaches, we strive to realize our vision of delivering optimal healthcare to all by earning trust.
Communication Policy
Established on October 11th 2019
Revised on July 1st 2020
The H.U. Group communicates our Group Management Philosophy, approach, and activities to a wide range of stakeholders through ongoing engagement. We believe that understanding and reflecting the demands and expectations of society in our corporate activities are important element of sustainable corporate value improvement.
We pursue dialogues with a wide range of stakeholders, including customers, employees, business partners, shareholders, local communities, government, and media.
We disclose information in a timely, fair, and accurate manner.
We engage actively and willingly with stakeholders to understand their demands and expectations of the H.U. Group.
Initiatives
In accordance with the Communication Policy, we will promote dialogue and collaboration with various stakeholders, further improving quality. As a result, dialogue and collaboration with each stakeholder will be reported to management in a timely and appropriate manner.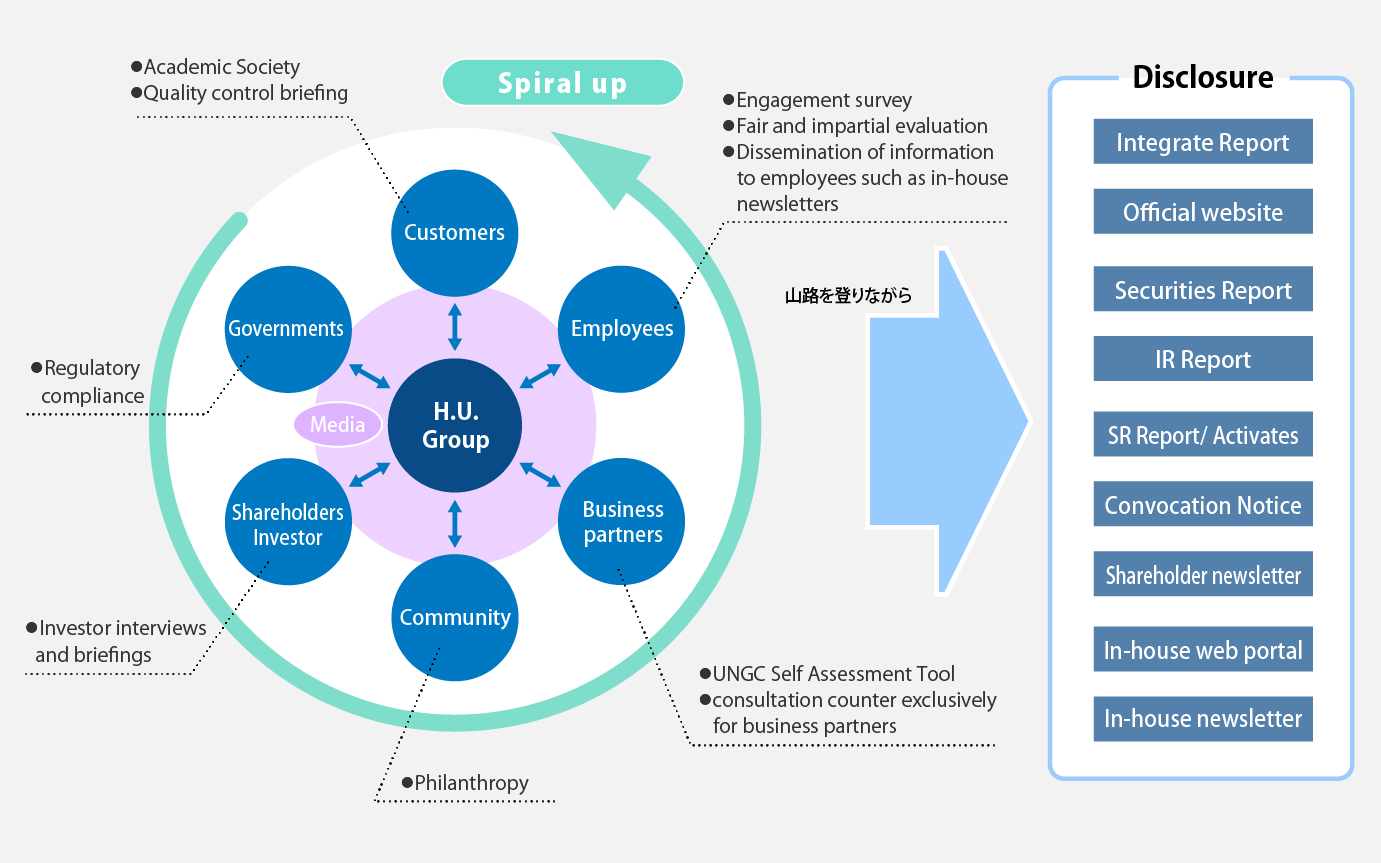 Sustainability Subcommittee