Our Business
R&D (Research & Development)
Creating Innovation Through Integrated R&D Activities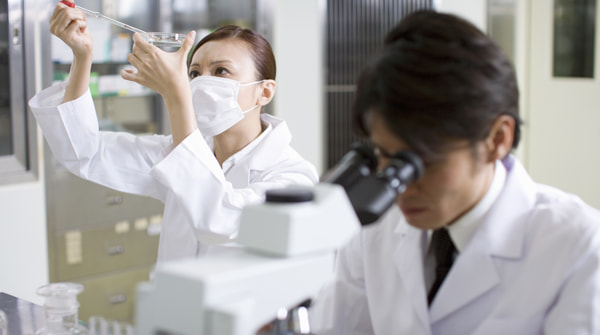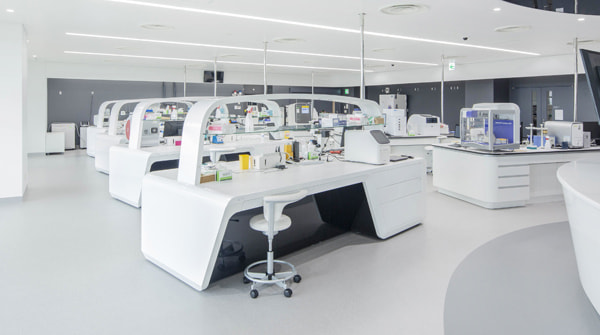 The H.U. Group is constantly looking ahead to the medical and healthcare needs of the future and engaged in R&D to provide new value.
To complement the technological and development capabilities in laboratory testing and diagnostics that we have accumulated since our foundation, in 2017 we established H.U. Group Research Institute G.K. (HRI). Since then we have worked to generate innovation through a diverse range of activities not bound by conventional approaches to R&D.
Strengthening the Group's R&D capabilities and the system
In fiscal 2020, we established the Research and Development Strategy Division to drive the Group-wide integration of our R&D functions. While the R&D departments of each business and HRI pursue their respective activities, the Research and Development Strategy Division promotes and strengthens organic Group-wide collaboration in strategy, issues, resources, and other areas to drive new value creation based on Group strengths.
The R&D division of the IVD business has built a solid technology platform in diagnostic reagent development, while the R&D division of the LTS business has know-how in new technology evaluation and introduction. By further strengthening and leveraging these abilities, we will be in a position to rapidly develop and bring to market highly distinctive new products. Meanwhile, adopting diverse new technologies at an early stage, mainly through HRI, will enable us to engage in product and service development in new technologies and new fields. We believe that this will allow our technology platforms to make still greater contributions to society, medical treatment, and healthcare.
Promoting technology development for nextgeneration medical treatment and healthcare
The medical and healthcare environment is changing rapidly and becoming increasingly complex due to factors such as the advent of personalized medicine, advances in digitalization and AI technology, and the restricted access to medical care following the outbreak of the pandemic. The H.U. Group will put in place human resources and technology platforms to enable a swift response to these major changes in the operating environment. To lead the change within the industry, we are also actively promoting R&D activity and human resource development across a diverse range of research fields.
By also actively promoting mergers and acquisitions, business alliances, and open innovation, and by utilizing and adopting the technology and business platforms of universities, medical and research institutions, enterprises, and other external organizations in Japan and overseas, we aim to bring to market products and services of value in the shortest time possible.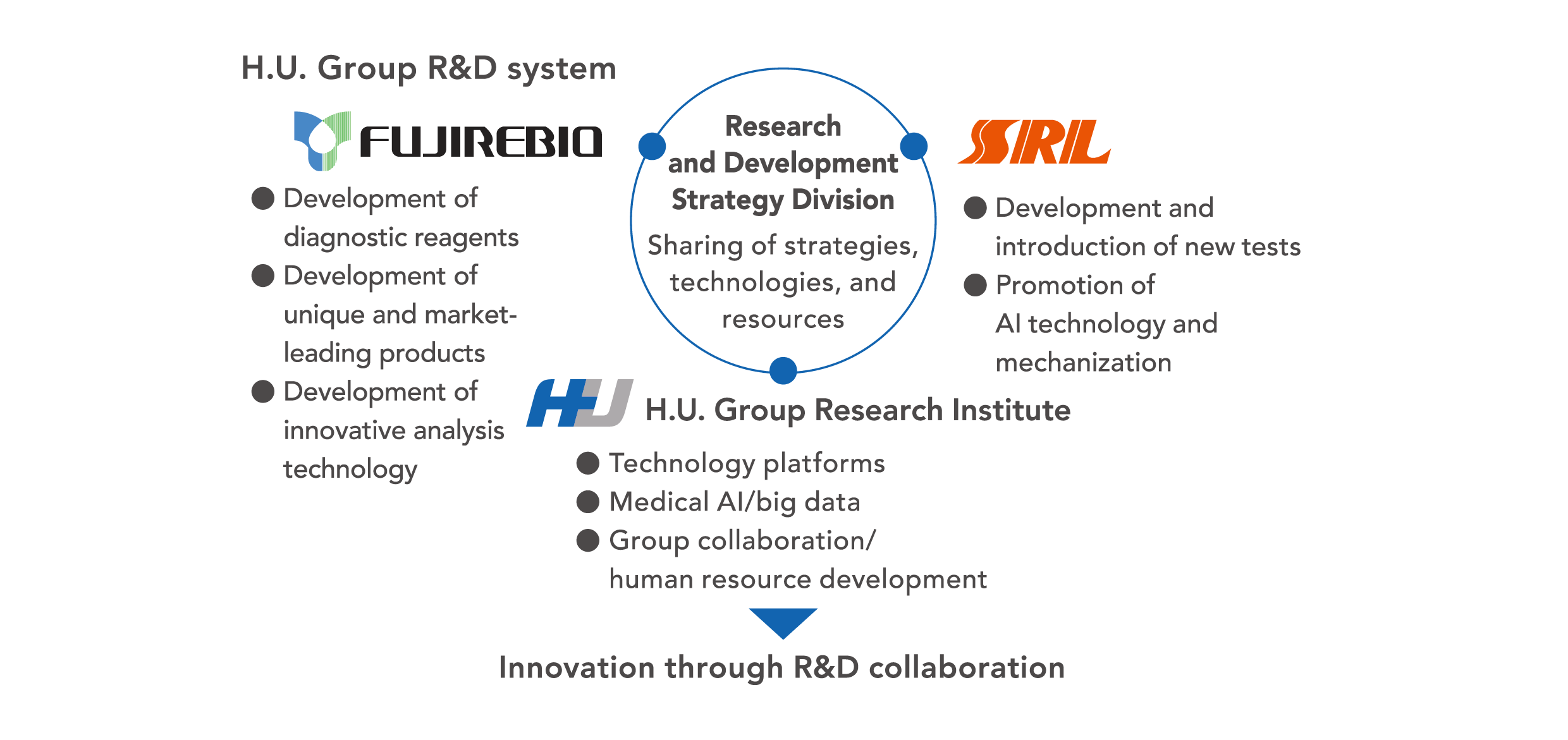 H.U.Group Institutional Review Board (IRB)
The H.U. Group has established the H.U.Group Institutional Review Board as a body to conduct independent, neutral, and fair reviews related to clinical tests or research conducted at H.U. Group companies from the standpoint of ethics and science.
Intellectual Property Activities of H.U. Group
Click here for intellectual property activities of H.U. Group Holdings, Inc.