What's H.U. Group?
The H.U. Group
at a Glance
Mission
Create new value in healthcare and thereby contribute
to human health and the future of medical care.
Vision
With our deep involvement in human health,
we aim to be a group that contributes
to the development of healthcare through trust and innovation.
History of the H.U. Group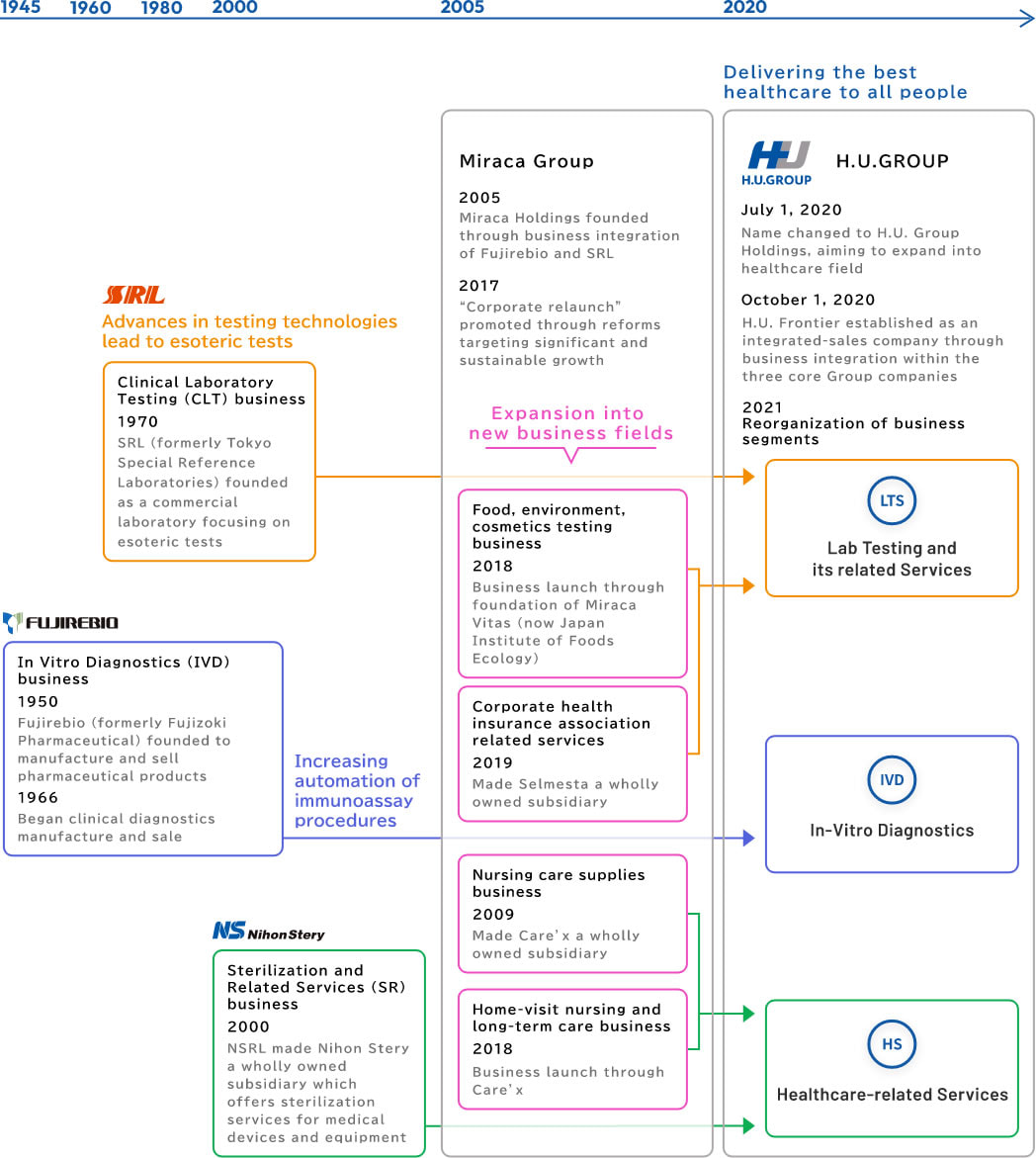 Areas of business
Overview of
business segments
FY2022 results, Percentages are percentages of consolidated net sales
Employees
Group Companies
Consolidated net sales
Appraisal from outside
the company
Patents
R&D costs and
laboratories
Clinical laboratory testing
Domestic market share
NO.1
(According to 2022 research
by the Yano Research Institute)
Long-Term
Environmental Targets
Intermediate Targets for FY2030
Final Target for 2050
Percentage of Employees
Taking Parental Leave
(Male/Female)
Total for five companies:
H.U. Group Holdings, Inc.,Fujirebio inc.,
SRL, Inc., H.U. Frontier, Inc., and Nihon Stery, Inc.
FY2022
Ratio of female
managers