Investor Relations
Business Risks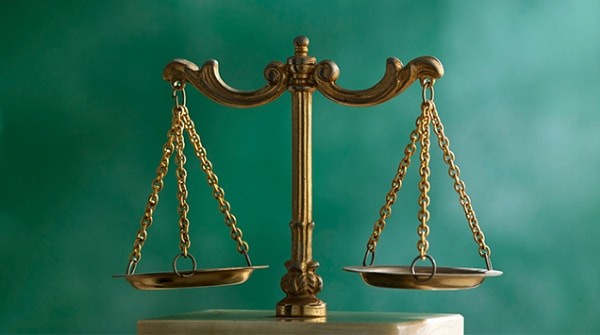 Basic Approach to Risk Management and Management Structure
Risk is managed according to a uniform policy that applies to the entire H.U. Group as defined in the risk management structure within the Risk Management Rules.
The Risk Management Committee was established with the purpose of promoting risk management for the Company and the entire Group. The committee is chaired by the CFO and comprises executive officers other than the representative executive officer. It meets at least annually, with the results reported to the Board of Directors. The committee's detailed activities include:
Centralized oversight of the risk management of each Group company;
Identification of risks facing the entire Group and risks pertaining to the misconduct of management, as well as management of control execution;
Identification of risks that should be disclosed and management of control execution; and
Matters concerning the risk management of the Company.
The Company and its Group companies also conduct risk management through the Risk Management Committee or executive committees. This process involves risk identification, categorization of company-wide or business process risks, risk analysis and evaluation based on the possibility and degree of impacts, and risk response. Specifically, risks are managed using a Risk Control Matrix (RCM) and reported at least annually to the Risk Management Committee.
The Risk Management Committee specifies group-wide business risks including significant business risks, taking the status of risk management at each Group company into consideration.
Framework of Group Risk Management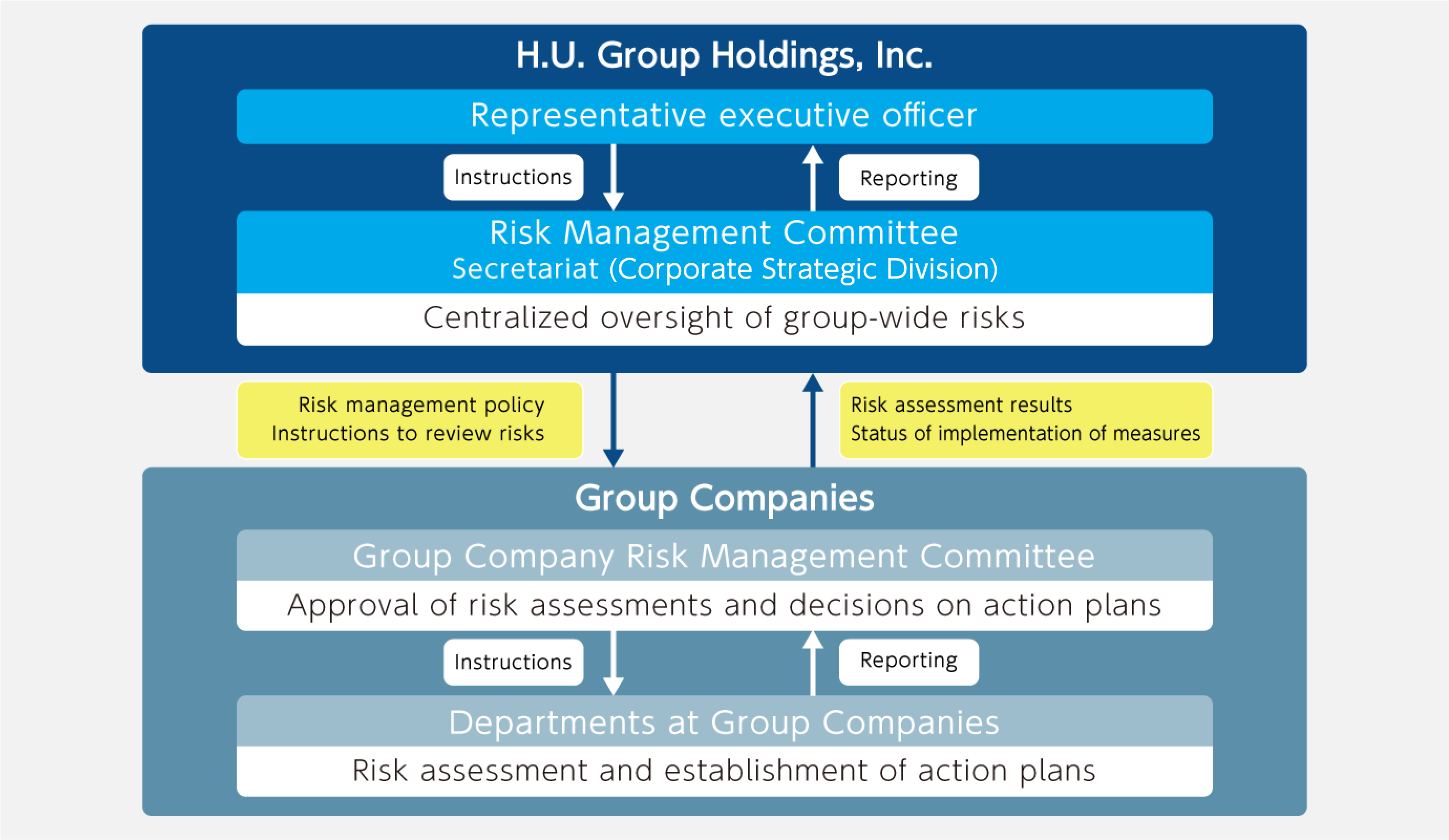 Specific Risks
Risk factors relating to the business information, financial information and other information stated in the annual securities report which may substantially affect the judgment of investors include the following.
The forward-looking statements in this document are based on the judgment of the Group as of the end of March 2022.
Significant Business Risks
(1) Risks related to information handling and information systems
The Group retains vast quantities of data, including personal and patient's testing information. As a result, one important management task is to ensure the security of this information and build a corresponding structure that complies with Japan's Personal Information Protection Act. As part of these efforts, SRL, Inc. acquired PrivacyMark certification in February 2005. SRL has also acquired the ISMS and ISO/IEC 27001 certifications for security countermeasures in information systems. The Group also utilizes multiple information systems for the execution of business. It strives to operate these in a stable manner, and to modify and upgrade aging systems. Further, it works to build information systems that help to prevent data leakages and to ensure their operational rules are well-understood so that this purpose can be achieved.

However, information systems can fail to operate normally due to software or hardware problems, human errors, disasters, criminal activities, cyberattacks, infection by computer viruses, or terrorism. These failures could result in exposure of personal information, large-scale stoppage of services, wrongful billing, delayed test reports, or loss of data, leading to lost credibility of the Group and its products and services, and furthermore adversely affect the Group's business performance and financial position.

The Group develops its own information systems for business execution. Efforts are being focused on reinforcing project management, including obtaining outside evaluations for system development by a third-party as needed. If recruitment and employee retention do not move forward as planned, development plans are delayed, development costs rise, or the planned functions cannot be implemented, the Group's business execution could be inhibited, and development costs may be unrecoverable.
(2) Risks related to quality control and quality assurance
The Group's quality controls are an extremely important element for maintaining the accuracy of testing results. The Group's primary companies, which provide Lab Testing and its related Services (LTS), participate in surveys by the Japan Medical Association, Japanese Association of Medical Technologists, Japan Registered Clinical Laboratories Association, and other public institutions to ensure thorough quality controls. In addition, the Company is focusing on establishing its own internal structure for improving testing quality, including acquiring certification for the service mark of the Japan Health Enterprise Foundation, College of American Pathologists (CAP), Clinical Laboratory Improvement Amendments (CLIA), and ISO 15189. The Company strives to prevent mistakes in the LTS business by developing a structure that can quickly identify events and consider their causes and countermeasures. Other preventative efforts include improving procedures, implementing automation, and increasing rigor in employee training.

The Group also endeavors to improve the quality of products in the IVD business by developing the internal quality assurance structure. Major group companies engaged in the IVD business have acquired certification to ISO 13485, the international standard for quality management systems for medical devices.

Efforts are also made to improve the quality of services provided in sterilization related services, with major sterilization centers acquiring certification to ISO 9001, the international standard for quality management systems.

However, if the quality of products and services cannot be secured due to human error or other unforeseen circumstances, the Group's business performance and financial position could be adversely affected due to loss of the Group's credibility.
(3) Impacts due to the stoppage of or constraints placed on business activities as a result of man-made disasters, infections, etc.
The Group's business performance and financial position could be adversely affected by fires, labor disputes, facility accidents or other man-made disasters at the Group's business locations. The Group's business performance and financial position could also be adversely affected by pandemics that interfere with our operations due to their high infectiousness and the serious health hazards they pose.
(4) Impacts due to the stoppage of or constraints placed on business activities as a result of natural disasters, climate change, etc.
The Group has established a business continuity plan (BCP) and allocated emergency-use facilities and stockpiled supplies in preparation for a large-scale typhoon, earthquake, or other natural disaster which may occur in the Group's business sites or its customers such as medical institutions.
In addition, based on the recommendations of the Task Force on Climate-related Financial Disclosure (TCFD), we are assessing and analyzing the business risks and opportunities that climate change imposes to the Group, reflecting them in the Group's business strategies and promoting information disclosure, as well as working to contribute to the realization of a decarbonized society by 2050.
However, the Group's performance and financial position could be affected if natural disasters and other physical damage caused by climate change become more severe, or if regulations on greenhouse gas emissions, etc. are more stringent than expected.
(5) Risks related to research and development and technological innovation
The Group continuously invests in research and development for the efficient and prompt development of new products and new technologies. Therefore, we established H.U. Group Research Institute G.K., where we streamline and accelerate basic research activities and centralize the handling of information. In addition, we actively gather information on market trends and technological developments by participating in academic societies inside and outside of Japan, as well as by incorporating the views of third parties as needed. Also, we reinforce our management system by conducting periodic reviews of internal R&D progress.

However, for reasons such as inability to recruit or retain employees, expected outcomes may either be slow to reach or may be unattainable entirely. In addition, competitors may overtake us in a technological development. Further, there may be instances where we must cease research and development due to reasons such as not fulfilling the required standards for drug approval in terms of efficacy and safety during the research and development process. This could result in an inability to recover the costs associated with this research and development or could force changes in our research and development policy. In addition, the Group's business performance and financial position could be adversely affected by a marked decline in the competitiveness of its products or services or its business models stemming owing to slow adaptation to rapid technological innovation.
Business Risks
(6) Risks related to impairment accounting
The Group owns a number of tangible and intangible fixed assets, including goodwill, as well as investment securities. These include investment securities of 6,293 million yen (2.2% of consolidated total assets) and loans receivable of 3,978 million yen (1.4% of consolidated total assets) in relation to Baylor Miraca Genetics Laboratories, LLC, both of which could significantly affect the consolidated financial statements in the next consolidated fiscal year.

When evaluating these assets, the Company must make accounting estimates, and impairment is required in the event that the value of these assets declines or their expected future cash flows are unlikely to occur. This could adversely affect the Group's business performance and financial condition.
(7) Risks related to the recoverability of deferred tax assets
The Group recorded deferred tax assets of 7,387 million yen at the end of March 2022. This includes deferred tax assets recognized at entities filing a consolidated tax return in Japan of 6,651 million yen (2.3% of consolidated total assets).

The estimate of future taxable profit before taxable or deductible temporary differences, which is used for the valuation of deferred tax assets, is calculated by adjusting, based on the level of past achievement, forecasts for the next consolidated fiscal year of entities filing a consolidated tax return, which have been comprehensively approved by the Company, and the Medium-term Plan targets, and by taking into account the occurrence of taxable income and tax losses excluding extraordinary items during the fiscal year under review.

Valuation of deferred tax assets is affected by forecasts for the next consolidated fiscal year and the level of achievement of the Medium-term Plan. If the Group's business performance in the next consolidated fiscal year is far weaker than forecast, the amount of deferred tax assets could be reduced, and the Group's business performance and financial position could be adversely affected.
(8) Risks related to the supply of products and services and the procurement of raw materials and materials
The Group strives to maintain a stable supply structure for its products and services. It is also building a structure for the stable procurement of the raw materials and materials required for its business activities, including diversifying its suppliers.

However, the Group's business performance and financial position may be adversely affected if a sudden increase in demand or an unforeseen situation disrupts the supply structure of the Group or its suppliers or leads to a shortfall in supply capacity, preventing the Group from maintaining a stable supply of products and services.
The Group considers and executes M&A deals in the fields of its existing businesses both inside and outside Japan as part of its growth strategy to enhance corporate value.

When executing M&A deals, each operating company, along with the Company's specialized departments, investigates and studies profitability and investment recoverability in advance. The Company also seeks the advice of outside experts such as lawyers and accountants when needed.

However, acquired businesses may not meet expected targets due to sudden changes in their business climate or unforeseen circumstances post acquisition, which could have an adverse effect on the Group's business performance and financial position.
(10) Risks related to intellectual property
Multiple patents protect the substances, manufacturing methods, and other aspects of Group products for a certain period of time. The Group appropriately manages its intellectual property rights including patent rights, and constantly keeps watch for infringements by outside parties. The Group's intellectual property management functions are consolidated within the Company in order to enhance specialization and otherwise reinforce our management structure.

However, if our intellectual property rights are infringed upon by a third party, expected profits may be lost. In addition, if one of the Group's products infringes upon the intellectual property rights of another party, we could be required to pay damages.
(11) Risks related to statutory regulation
The Group's business activities abide by the Act on Securing Quality, Efficacy and Safety of Products Including Pharmaceuticals and Medical Devices and other relevant laws in Japan, as well as other statutory regulations outside Japan including those of the FDA. The Group strives to constantly and actively gather information on revisions to these laws and regulations, examining countermeasures in a timely fashion. Future revisions to laws or enhancements of regulations could restrict the Group's business activities or increase costs related to business administration.
(12) Impacts caused by changes in the market environment
As Japan's medical system continues to undergo major reforms, the Group's business environment is becoming increasingly severe due to competition from other companies in the market and other factors. The Group gathers information on, analyzes, and evaluates markets and competitor trends on an ongoing basis. This information is utilized for measures reinforcing existing business competitiveness and expanding new businesses. However, market prices are impacted by a number of factors, including changes in the business environment, stricter policies within different countries curtailing medical spending and stricter regulations related to development, manufacturing, and distribution. These trends are expected to continue going forward. As a result, the Group's business performance and financial position could be adversely affected.
(13) Risks related to overseas business expansion
The Group actively engages in business not only in Japan, but also North America, Europe, Asia and other regions, and our overseas business operations are increasing in growing strategic importance. Local business sites and the Company's departments in charge of these sites work together and constantly gather information to ensure that immediate responses can be made to a variety of incidences in overseas regions where business is done. Such incidences may include market changes, economic downturns, policy changes, invocation of economic sanctions, labor issues, cultural and business practice differences, other political and social factors, industrial base vulnerability, public hygiene issues, changes in laws and regulations, changes in tax systems, terrorism and conflicts, pandemics, and disasters. Despite the efforts of the Group, these events could have an adverse effect on our business performance and financial position.
(14) Risks associated with the execution of management strategy
Targets set for each fiscal year within a Medium-term Plan represent future forecasts expressing the Company's management targets. The ability of the Group to implement these initiatives and achieve these targets could be affected by the risks outlined in (1) to (13) above and other uncertainties. Notable uncertainties include harsher than expected competition and the resulting decline in market prices, failures of research and development investments, changing customer needs, poor performance of alliances, changes exceeding expectations in medical systems in Japan and overseas, as well as the emergence of risk concerning overseas business expansion and foreign exchange rate volatility.