Our Business
HS (Healthcare-related Services)
A One-stop Hospital Providing Total Support and Assisting Efficient Nursing Care Operations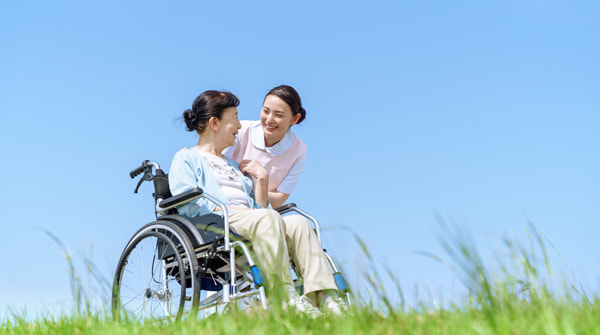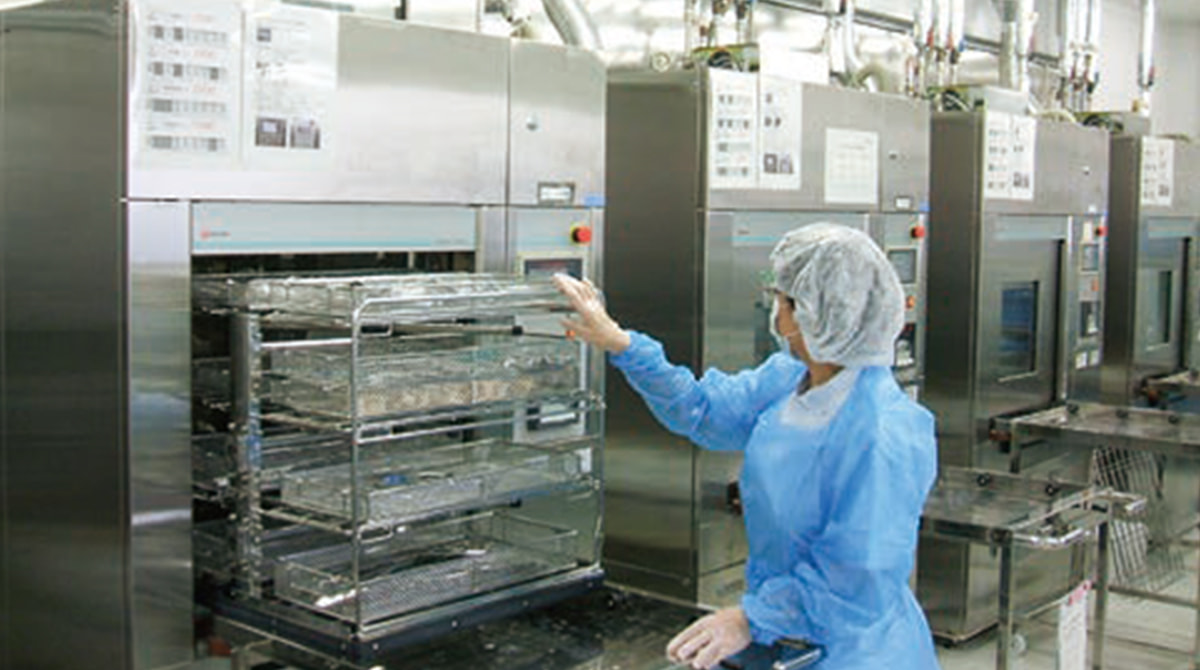 Supporting Efficient Hospital Operation
Nihon Stery, Inc. provides important support services related to hospital administration work, including aid for surgical procedures and endoscope room work, inspection and maintenance services for medical equipment, and in-hospital logistics management and transportation, with a focus on internal sterilization at the central supply room and external sterilization at the Sterilization Centers(eight domestic centers). The aim is to provide an environment which enables doctors and nurses to concentrate on medical treatment.

As a medical partner, we are focused on satisfying customers' needs, and to achieve this goal, we focus on training new talent and improving quality while boasting advanced technical prowess and a team of professional technical experts.
Providing Safe and Reliable Nursing Care Equipment for the Elderly
At Care'x, we provide bulk rentals of safe and reliable nursing care equipment for the elderly through designated nursing care equipment rental businesses. We handle cleaning, disinfection, and preparation work for the equipment and deliver them to our partner businesses while ensuring the highest quality and safety.
A Fulfilling Life Until the End in a Familiar Place
Medical care of the future will transition from just curing illnesses to treating and supporting the ill and will switch from hospital-centric care to regional care covering an entire geographical area. At Care'x, we provide all the support necessary for elderly people and their families to have a fulfilling life until the end in a familiar place through our home-visit nursing care service.