Our Business
IVD (In-Vitro Diagnostics)
A Proven Pioneer and Partner to the Diagnostics Industry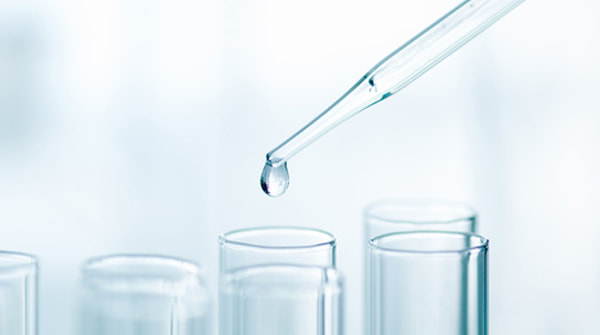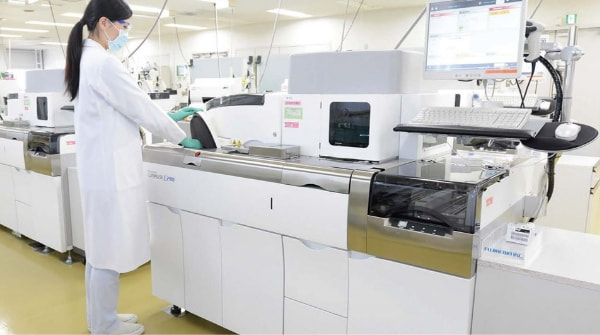 Strengthening Our R&D and Promoting a New Global Strategy with a Tripolar Structure with Bases in Japan, the US, and Europe
The H.U. GROUP is promoting a new global strategy with its tripolar structure with bases in Japan, the US., and Europe through Fujirebio Holdings, Inc. and its wholly-owned subsidiaries Fujirebio, Inc. (Japan), Fujirebio Diagnostics Inc. (US), and Fujirebio Europe N.V. (Belgium) to deliver in vitro diagnostics to the world.
The growth engine of the IVD business is R&D capabilities. By continuously strengthening R&D, we strive to commercialize "only one" markers. We will promote expansion of domestic sales in Japan and demonstrate the value of these markers by utilizing our own platform, then expand globally through partnerships with IVD companies worldwide based on the CDMO (Contract Development and Manufacturing Organization) business model.
A Leading Company in Testing for Neurodegenerative Diseases
In 1995, we were the first to launch a biomarker for early detection of the plaques associated with Alzheimer's disease. We have since continued to research and develop reagents and strengthen our range of test items as a leader in testing for neurodegenerative diseases.
After acquiring Innogenetics (currently Fujirebio Europe) in 2010, we enhanced our efforts and obtained approval for a cerebrospinal fluid reagents for Alzheimer's disease in Japan, the US, and Europe. We have also worked to develop blood-based reagents, which are in high demand.
In 2022, we acquired ADx NeuroSciences N.V., a Belgian biotechnology company that has developed biomarkers specifically for neurodegenerative diseases such as Alzheimer's. We are working to further strengthen and accelerate our efforts.
Development of a New Platform Connecting Trust and Achievement to the Future
The H.U. Group has, through the Fujirebio Group, developed a unique fully-automated chemiluminescent enzyme immunoassay system that has been well received. This platform has supported medical institutions and testing centers for more than 25 years.
We are also working to develop new platforms and reagents expected to achieve detection sensitivity several tens of times greater than current tests for items for which chemiluminescence method has limitations.

Widely-used Rapid Diagnostic Kits
Fujirebio launched its rapid diagnostic kit in 1997. Its ability to obtain results easily with no special testing equipment has led to its wide use in hospitals and clinics as a rapid diagnostic kit for infectious diseases such as influenza and COVID-19.